Bill Muehlenberg runs a website https://billmuehlenberg.com/
His views are fairly typical of serious Protestants from recent years.
On his site, he has tried to attack Infidelity. He has done this largely by confronting various social issues. This is like trying to kill a hydra by cutting at its heads.
Here's how the battle used to be illustrated by Protestants: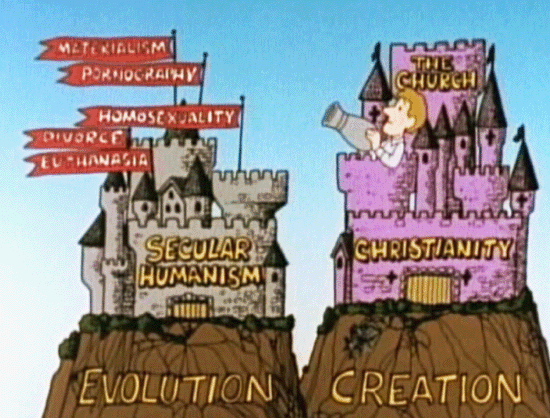 This image from the old Creation Science Foundation should have put "Infidelity" as the foundation of the bad side, and added the flag of evolution to the castle. On the other side, "God's word" is the actual foundation.
The way to really defeat the issues is to get the right foundation (on our side) and to strike at the foundation of the other side.
"If the foundations be destroyed, what can the righteous do?" (Psalm 11:3).
"My people are destroyed for lack of knowledge" (Hosea 4:6a).